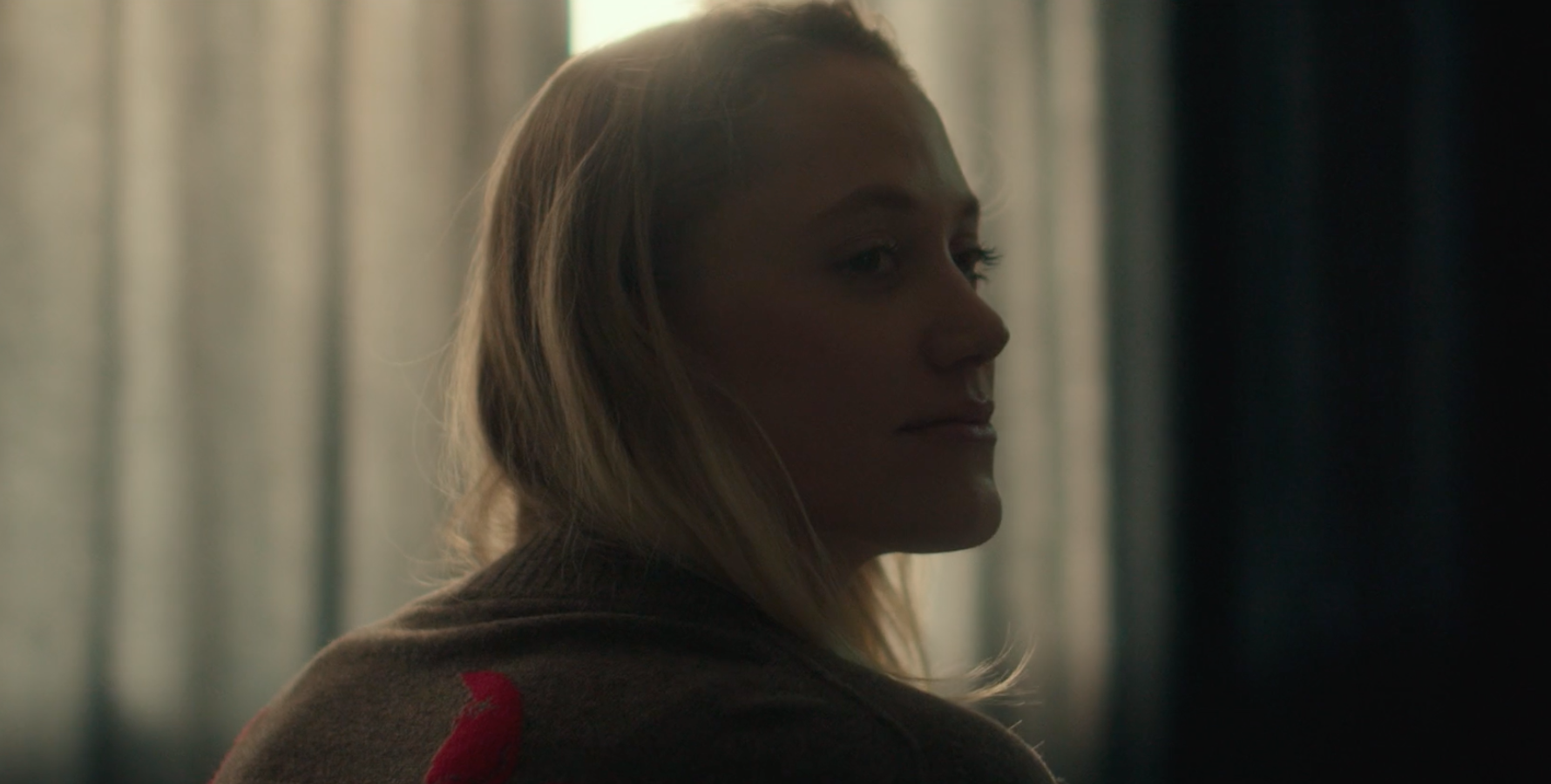 There are so many things that I love about going to SXSW. The panels, interactive activities, movies (obviously), food trucks… man, I really love food trucks. It's a festival that's filled with so many new and different things to explore. You could spend all day roaming through the convention center and up and down Sixth Street and never get bored. In comparison to Sundance, I've found the festival to be more laid back, which I actually really enjoy. I love being able to go from a major premiere, like Us this year, to a smaller independent film and feel lively and infectious energy that radiates in each one.  
So, this week's movie is one that debuted at SXSW in its Midnight section and is a tad different from my usual picks… it's a short film! Stranger Things writer Kate Trefry decided to step behind the camera to create this wildly inventive short. It stars Maika Monroe, whom you may recognize from It Follows, and Joe Keery, AKA Dad Steve from Stranger Things. Maika's character, Lucy, struggles to survive a night on her own after her husband leaves for the night shift at the hospital. She follows a simple three-step process but is constantly plagued by her deepest fears, which she believes are contained in a kitchen cabinet. As the night ticks on, she fights to regain control of her mind after the phobias begin to take bizarre physical forms and come after her. Sound like a wild ride? It most definitely is, and worth every second. 
This short is roughly twelve minutes long, and Trefry soaks up every second – pushing each beat to its full potential. It ebbs and flows between horror and comedy, only dipping its toes into one or the other for a moment so as not to overdo it. The writing, also by Trefry, helps make this balance of genres flow so effortlessly. Monroe's performance is sharp and convincing – further elevating the writing and investing the viewer so deeply into it that time flies by and, by the time it's wrapped up, you want to watch it again. Or, if you're like me, you're longing to see it as a full-length feature. I'd watch the hell out of it. It's a film that explores the dark and bizarre fears that come to our minds in a solitary moment, and how powerful our minds can be when it comes to fighting back those phobias. Trefry created a dark and whip-smart short that proves that the mind is a powerful thing in many ways, but in the end, it'll always have your back.
As someone who's a big fan of horror-comedies and psychological thrillers, I can't WAIT to see what Kate Trefry creates next. The trailer will give you a peek into this wild ride, but you can watch the full short over on Indiewire!