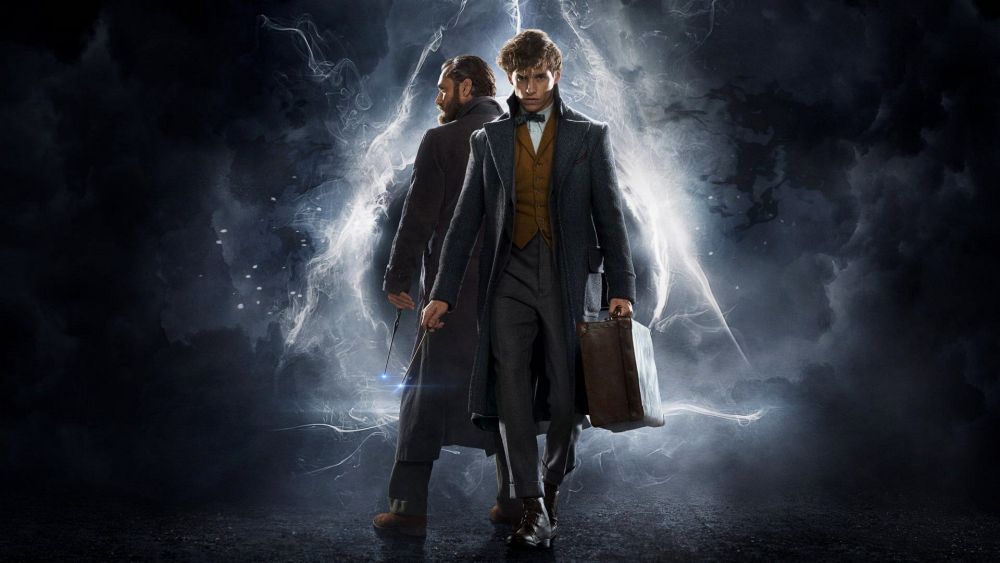 The mystical world of Harry Potter is one that I've grown up admiring and adoring. I remember getting the first movie on VHS and watching it over and over again until the cassette wound up breaking. Man, that's an old sentence. Every couple of years, we'd get a sequel that would feel even more exciting than the last. When it all came to a close, I was satisfied -- until Fantastic Beasts came around and immersed us into a whole new aspect of the wizarding world. 
When Fantastic Beasts and Where to Find Them was first announced, I was skeptical as to how much more they could really add into this universe. It was a movie that dared to be different and introduced us to a character that, if you're a Potterhead, you may be familiar with from the Harry Potter books. If you don't know, "Fantastic Beasts and Where to Find Them" was a standard textbook written by Newt Scamander, a magizoologist, that Harry was required to purchase upon his arrival at Hogwarts. The book is actually available for all of us muggles to check out as well! Newt was a small part of Harry's universe, but an intriguing one to explore. His story brought us further into the magical world that J.K. Rowling created.
The first movie took place in 1920's New York and followed Newt Scamander on his wild adventures to track down, you guessed it, fantastic beasts! It was VASTLY different from the world of Hogwarts, but it still held that magical familiarity that made people fall in love with the original series and The Boy Who Lived. Fantastic Beasts is set to be a five-part franchise, and unfortunately, its second entry falls flat from the wonder of its predecessor. 
The beginning of The Crimes of Grindelwald brings us back to MACUSA, or the Magical Congress of the United States of America, with Johnny Depp's Grindelwald locked away in a cell. While being transported from the US to Europe, he escapes and flies off into the night, which unfolds into a wondrous battle in the stormy skies. Newt, on the other hand, remains quirky and quiet amongst his various magical creatures. Side note: baby Nifflers are the most adorable things on the planet, and I will fight all who disagree. He's paid a visit by a young Albus Dumbledore, played by the ever-charming Jude Law, who tells him that he must rescue Ezra Miller's Credence Barebone before Grindelwald gets his grimy hands on him. 
Many familiar faces returned for this film, but they lack so much depth that halfway through you begin to wonder if it was truly necessary to bring them back into the story. Katherine Waterston's Tina and Alison Sudol's Queenie are diminished to just being the "love interest." Their stories are barely pushed forward, and their characters are done no justice. To say I was disappointed with how that unfolded is an understatement. Even Dan Fogler's Jacob Kowalski makes his return with a couple of standout moments that'll make you laugh but is ultimately brought down to just being a lonely fella that can't go on without Queenie. These characters are barely kept afloat, and the new ones are hardly going to make a lasting impression. Even Zoë Kravitz's acting chops were wasted on weak character development for an easily forgettable Leta Lestrange. 
Amongst these watered down characters, there's also a plot. Scratch that, there's multiple, some of which go nowhere at all. Its underlying story remains constant, but its subplot's stray so far away that you wonder why they included them in the first place. It feels chaotic, and in the end, you don't feel especially thrilled with what's meant to be a climactic and epic finale. Instead, you feel burnt out. On the positive end, this movie succeeds in its special effects. Even the animals are still lovable and creative in their design! It's visually spectacular and shows that, despite a muddled story, it still manages to keep the magic alive.
The wonder of the wizarding world lives on in The Crimes of Grindelwald, even if its lackluster story leaves something to be desired. It'll hit theaters this Friday, November 16th!