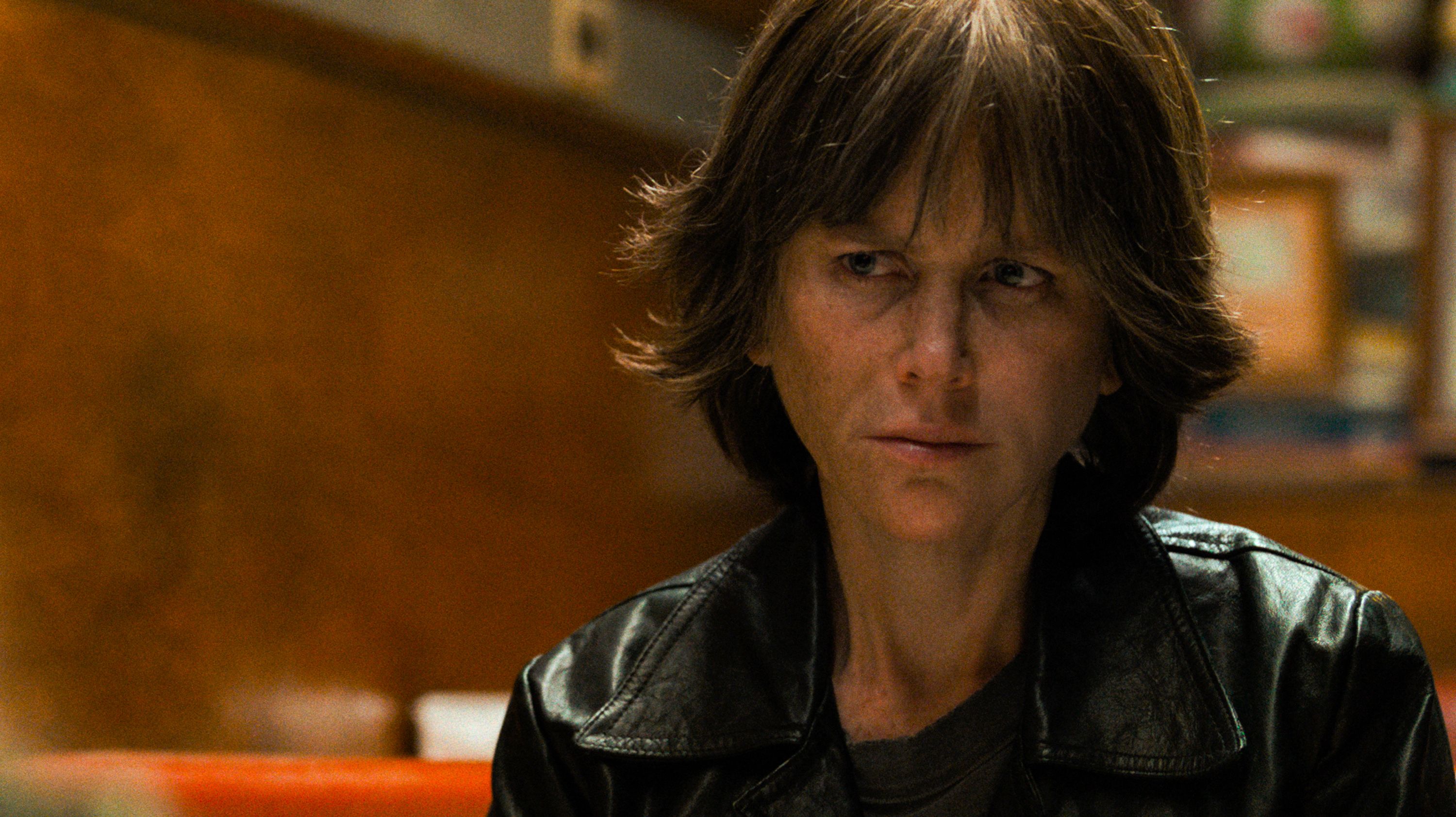 Nicole Kidman has been, and always will be, one of my favorite actors. She's constantly testing her limits and defying audience expectations by showing just how far she's willing to go when it comes to a role. In Destroyer, she plays a reckless, angry, alcoholic detective with a callous attitude alike to that of a male in a similar role – which is what makes this film stand out. In an interview with The Verge, director Karyn Kusama stated, "to me, the story came alive not because she's a woman in a man's role, but because she's a woman in a very unusual woman's role. It excites me that she gets under people's skin, that she rankles people, because we need that." I couldn't agree more. 
Karyn Kusama is a director who's unafraid to push boundaries and refuses to let anything, or anyone, stand in her way. She's widely known for her 2009 flick Jennifer's Body – a movie that's vastly underrated and was WAY ahead of its time – which didn't fare well at the box office but gained a massive cult following over time. Though her film's in the past didn't gain enough traction right out the gate, Destroyer immediately picked up Oscar buzz after premiering at the Telluride Film Festival in August and later received a Golden Globe nomination for Kidman's transformative performance. 
The movie opens with Kidman's character, Erin Bell, approaching a crime scene – withered and exhausted. She's gritty, unkempt, and an apparent inconvenience to her peers as she approaches cops on the scene who greet her with groans and tells them, "what if I told you I know who did it?" before walking away with a middle finger in the air. She's immediately unlikeable yet intriguing at the same time – you're eager to learn more about her. The story sporadically flashes back to a younger Erin in her 20's working as an undercover cop for the FBI attempting to oust a drug ring alongside another cop named Chris (Sebastian Stan). These flashbacks ease themselves into the present narrative and make for a nice ebb and flow that hardly ever breaks stride. 20-something Nicole Kidman fits perfectly into a younger role as well without being overdone with makeup. To be honest, the effortlessness of these transitions is astonishing to watch. 
As the story unravels, we see glimpses into Erin's backstory and what made her into the hardened human being that she is today. They highlight the complexities of her character, but not in a bold way to make a statement. She's always carrying an aura of shame and sadness, but her character arc is fascinating due to Kusama's direction – allowing us to see a more vulnerable side to Erin as the story ticks along. She guides us into her life with caution and gives us the opportunity to scrape the very surface of her personality – just enough to pique our interest. It's a movie that isn't stepping out to say "this is what a woman looks like in a male's role," but rather takes a moment to show what anger and shame can do to any human being over time. It's carried out like any other crime thriller that would have a male at the forefront. 
Destroyer is available in select theaters right NOW. Fingers crossed that it expands soon!